Many of you are working in 'shame' cultures where that method of treatment creates thinking patterns and modifies behavior.
But even in cultures with other types of ethos, 'sinful' actions still create a 'personal shame' culture in the souls and psyches of individuals.
In this blog post, Bill Tell, Lay It Down, makes a valuable distinction in Christian anthropology and sanctification — the key difference between 'behavior' and 'personal identity.' Then he gives 75 lies about us created by focusing on our behavior, rather than focusing on our identity in Christ.
Of course it's an inner battle to put the eyes on who we are in Jesus, when our actions are so powerful and the ramifications of them so impactful. But it's the battle the Apostle Paul highlighted in Romans and indicates we can win.
Here's Bill's blog post . . .
When I look at my behavior, I can't help but make the same observation that the Apostle Paul did in Romans 7:15, "Fo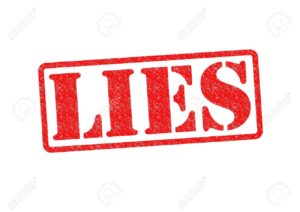 r I do not understand my own actions. For I do not do what I want, but I do the very thing I hate." After looking at his behavior, he struggles with the temptation to allow his behavior to create his identity. In verse 24 in anguish he calls himself a "wretch." That is his shame word for himself.
(Read the full blog here . . .)
www.CancerEclipse.com  (My 3-year cancer journey)
www.LifeImpactMinistries.net  (Retreats for missionaries)
www.FundTheMinistry.com  (tools for missionary fundraising)